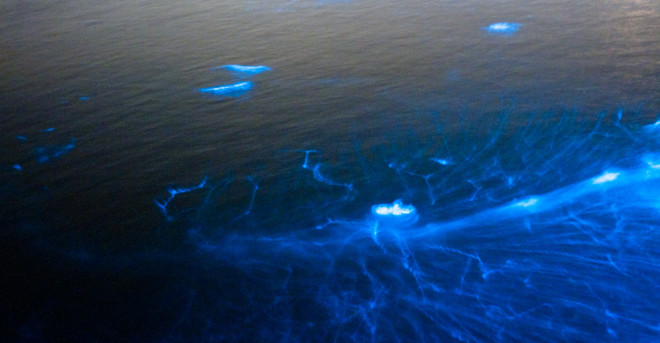 Tour Overview
We are the closest bioluminescence paddle to Orlando! So don't spend your time in traffic, spend it on the water experiencing natures magic!
The source of our "living lights"—bioluminescence—is dinoflagellates, single-celled organisms common in marine environments. Each bioluminescent dinoflagellate flashes only a fraction of a second when disturbed by water movement, but its high concentrations in the warm Indian River water create beautiful bluish-white trails of light caused by swimming fish and paddling kayakers. A swimming manatee may be completely concealed in a spectacular, other-worldly cloud of "living light!".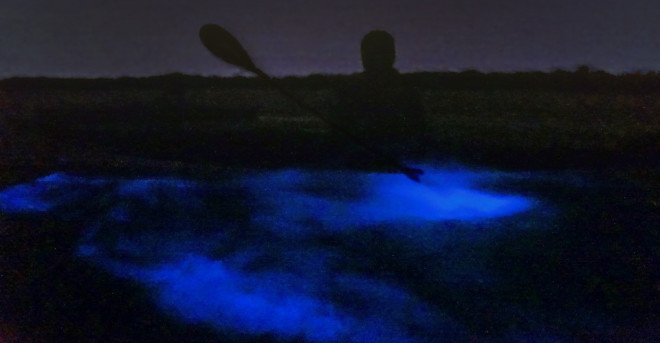 Upon arriving at the park, check in with the trip leaders which includes signing a mandatory release of liability and assumption of risk form. You will be outfitted with a life jacket, kayak, and paddle. After some brief instruction, we will paddle as a group in search of the "living lights." Most tours last a couple of hours, however, if the bioluminescence is super bright and dolphins or manatee show up on the scene, well . . . time just doesn't matter.
What makes our tours different from the rest?
We limit our tour to 16 guests, this way you can get lost in thought not lost in a crowd.

We offer single kayaks, tandem kayaks, and canoes. You chose what you want to paddle.

We constatnly update our meeting locations to where the bioluminescence is glowing the brightest.

We offer private tours at anytime to accommodate your group of 8 or more!
Book Tour